Green mobility and sustainability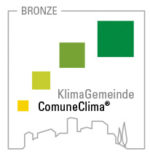 The sleepy mountain villages are proud of their traditions – but they're also open to modern ideas. This can be seen in the special offer made explicitly to hikers and nature-lovers who come by electric car. The new electric battery recharging station in front of the tourist office in the climate-compatible community of Truden / Trodena is available to everyone and helps support environmental awareness. And the electricity is derived 100% from renewable sources (so-called "green" energy).
You can also combine your hikes through the Trudner Horn Nature Park with the use of municipal buses. Practically all starting-points of your hikes can be conveniently reached by bus. With the municipal buses, you can easily get from point "A" to point "B" and/or travel from village to village. Even our festivals and fairs are conducted as "green events." Going green – that's the goal of Europe's hiking villages Altrei / Anterivo and Truden / Trodena in the Trudner Horn Nature Park.