 Gentle winter holidays in South Tyrol
Here you can experience winter in its most-beautiful form! There's no room here for elitist snobs or crowded mass events. Instead, Truden / Trodena and Altrei / Anterivo offer you an intact nature and a friendly atmosphere. A winter wonderland with pristine mountain air, unparalleled views extending into South Tyrol and Trentino… What better way to experience wintertime magic than during a hike in the Trudner Horn Nature Park?
Explore the Jochgrimm, Val di Fiemme, and Obereggen ski areas – located nearby – and ski to your heart's content. For an authentic, natural, and comfortable ski experience. Alpine skiing, cross-country skiing, winter hikes, ice-skating, tobogganing – like in the old days. Here on the sunny terrace in the South of South Tyrol, you are in the middle of it all!
If you wish to know what beauty is, Go out into Nature, And there, you will find it.
Albrecht Dürer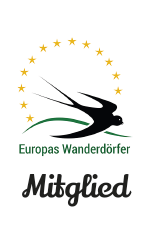 Europe's hiking villages
Our villages are nestled in impressive natural landscapes. Even on a small scale, they display an incredible degree of variety. Experiencing their lovely atmosphere, walking along the well-maintained hiking trails and discovering again and again new perspectives and amazing views,
and enjoying our cordial hospitality – those are just some of the puzzle pieces that can be put together to form an unforgettable hiking vacation in the Dolomites.